Medical & Surgical
TPS Healthcare provide a scheduled delivery service to the majority of NHS and Private hospitals in the UK
This network provides a platform to build highly cost-effective logistics solutions
We provide a range of logistics solutions for Medical & Surgical device manufacturers, including specific services for the supply of High-Cost devices and Theatre Packs.
Service Performance
Our culture is focused on the delivery of very high service levels. This enables our customers to focus on other aspects of their business
Storage Capacity
We allow our customers to reserve storage capacity for fixed time windows. This supports business activity such as product launches, new contract awards or sourcing decisions
Batch tracking
Order processing is governed by our SAP ERP system. This includes the capture of batch information. which can be used to recall or quarantine inventory
Cost Efficiency
Our centrally located facilities provide cost-effective and efficient distribution to all areas of England, Scotland, and Wales
Inventory Planning
We analyse demand data from SAP and customer forecast information to actively manage inventory levels. This ensures we achieve very high levels of first-time availability
Quality Management Systems
We meet the ISO9001 and ISO14001 environmental standards. Our Quality, Environmental and Health & Safety resources provide our customers with total assurance
KPI Reporting
We compile comprehensive KPI reports to demonstrate the performance and cost-effectiveness of the service provided. These are actively reviewed to identify areas for improvement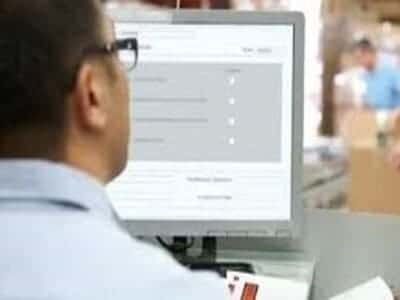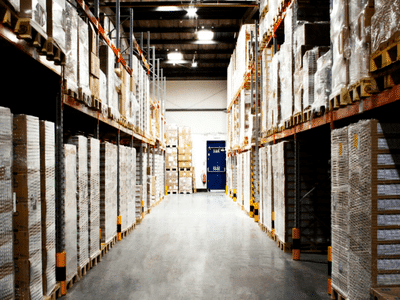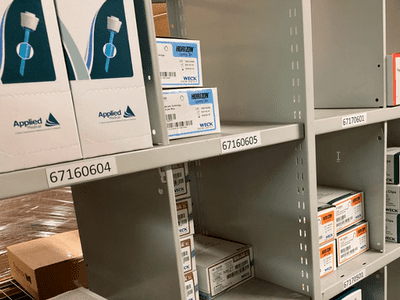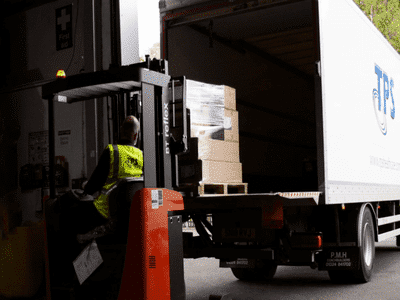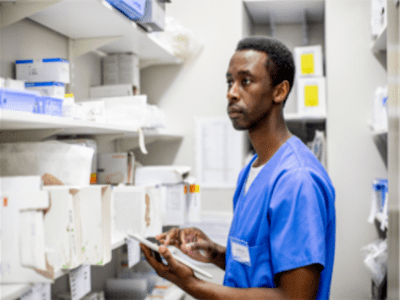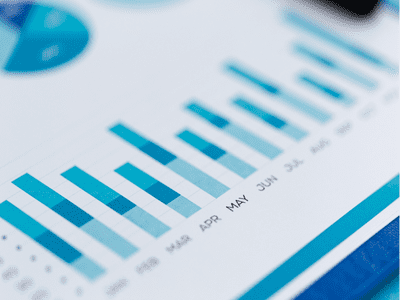 IT Connectivity
For simplicity, we can process orders and invoicing via EDI. We are also configured to integrate with data exchange platforms such as GHX
NHSE Compliance
As holders of the SBS framework agreement, TPS Healthcare provides a fully compliant route to supply NHS Trusts in England.
Online Access
We provide our customers with access to SAP. Real-time visibility of customer demand and consignment inventory levels enables outbound service to be optimised
Supplier ERP Systems
TPS Healthcare can fulfil services using the manufacturer's ERP system. This enables multinational customers to retain a single inventory planning and production scheduling environment
Backhaul Services
Our vehicle fleet may be utilised to collect inventory from manufacturers to minimise operational costs
Kit Assembly
A new 'unit of issue' can be created by combining individual components into a single kit. This maximises convenience for the end-user
Ward Assembly
Orders may be assembled and labelled by department. This reduces the time for deliveries to be distributed to the point of use
Want to learn more about what we can do for your business?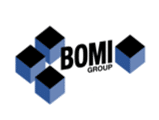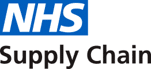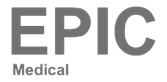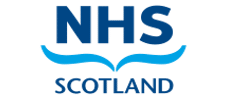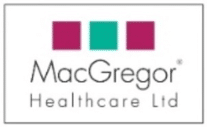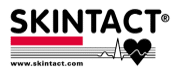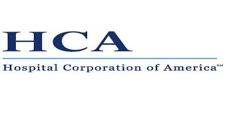 EPIC Medical is a small, family-run business therefore having a distribution partner with years of experience was crucial when establishing ourselves in the market. As we grow our business, working alongside a supportive and effective team like TPS allows us to focus on what we do best, whilst knowing the day-to-day order handling, warehousing and logistics are being managed professionally and productively.
Teleflex has engaged TPS Healthcare Ltd to be a strategic partner in support of our customers and delivery of our products. Because of their customer-facing approach and local distribution services, we have been able to meet the needs of healthcare providers and their patients in the region.
I have worked with the TPS team on several large-scale projects and it has always been a pleasure working with them. Medline works with TPS as a 3PL partner to deliver specialised logistics services for some of our key customers. TPS has consistently provided a great service, ensuring customer satisfaction and are always ready to help us resolve any issues that crop up.
We at Rocamed would like to thank TPS for its excellent service. Rocamed needed someone to take over warehousing and courier services for us. As we are a European company we also needed a local support in the United Kingdom to resolve Brexit challenges. TPS has been fantastic in their support systems, the service and 'outside the box' thinking to meet our needs.
At Omnicell, our mission is to be the clinician's most trusted partner for medication and supplies management. With a combination of Omnicell's reliable and user-friendly systems, data analytics and workflow solutions, coupled with TPS Healthcare's dependable supply chain service, we support hospitals to drive efficiencies, improve patient safety and helps to ensure that the correct stock is available for patient care.
Using a distribution partner enables both businesses to focus on the aspects they do best, delivering a quality service to our customers.
Working in partnership with TPS ensures a relevant stock holding at TPS for a quick turnaround of orders to support our customer's needs.